Council Chairman's Message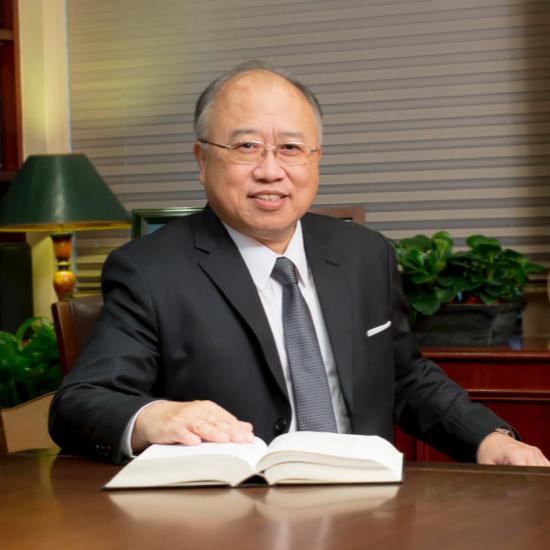 We are very proud to have witnessed the remarkable development and growth, and the amazing performance and achievements of the Hong Kong University of Science and Technology (HKUST) since its founding 30 years ago. It is not easy to come this far on the journey to excellence as a leading young university in the world, having accomplished so much and so well. The University's 30th anniversary is truly a momentous occasion for all its members, supporters, partners, and friends, past and present, to celebrate and to look forward to an even more promising future.
The University's success is a collective effort of our Court, Council, Senate, Management, faculty, staff, students, alumni, supporters, partners, and friends, past and present, who have propelled or helped to propel HKUST to become a highly regarded university in the world. Their vision, dedication, hard work, support, and advice are instrumental in making the University what it is today. Above all, thanks to the global minds recruited to our faculty, HKUST's presence has been felt throughout the world since its inception. The University made headlines with game-changing innovation, creating immense social and economic impact as an education, research, and knowledge transfer powerhouse.
As the old Chinese saying goes, a person is established at the age of thirty (三十而立). Having amassed three decades of experience creating innovative solutions, HKUST is well-placed to transform the world with more research breakthroughs and advances in the years to come. As we open a new chapter in the history of HKUST, the University will be scaling up its efforts to solve current and emerging global problems, with renewed approaches to education, research, and knowledge transfer. We are confident that HKUST's potential will be fully realized in the years to come.
As the University marches toward its fourth decade, it will endeavor to create an even greater impact in and from Hong Kong, with the imminent opening of HKUST(Guangzhou) under the exciting, novel, and creative "Unified HKUST - Complimentary Campuses" framework.
In addition to HKUST(Guangzhou), the inauguration of the beautifully designed Shaw Auditorium marks another important milestone in the University's history. The state-of-the-art multi-purpose auditorium, which has been completed in time to celebrate our 30th anniversary, fosters whole-person development of students, and provides a much-needed venue for nurturing creative talents and enriching university life. This new landmark will also serve as a cultural hub for the community nearby and beyond, amidst the development of our city as Asia's city of culture and creativity where East meets West.
We would like to take this opportunity to thank all members of the University, supporters, partners, and friends, past and present, for supporting the Council and Management in steering HKUST through its development and growth and strengthening our capabilities to achieve our goal of advancing social and economic development. Finally, I would also like to thank the Chancellor, the Administration, and the University Grants Committee for the unfailing support they have provided to HKUST through the years!
Now, let's together celebrate HKUST's 30th birthday and look forward to an even more promising future of HKUST!
Andrew Liao, GBS, SBS, SC, JP
Chairman of University Council